A Propos

Established in 2011, Sellerie St Pierre is the home of high quality hand-made rope tack and accessories for you and your horse. We also design and make a range of hand-made braided dog collars and leads.
Our product range is changing all the time so bookmark our site and visit again soon - or sign up to our newsletter and be one of the first to get the latest news.
Free their spirit through quality horsemanship and quality rope tack.
Contact us at info(at)selleriestpierre(dot)com.
Like our facebook page and keep up with all the latest products and info :
www.facebook.com/selleriestpierre
Our brands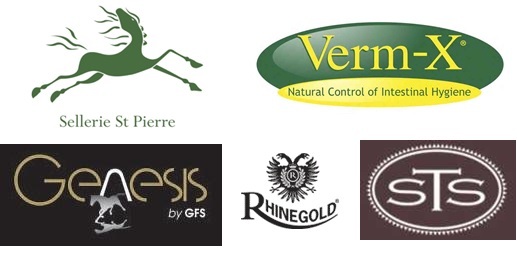 SELLERIE ST PIERRE - we make our own range of natural horsemanship products: rope halters, Indian bosals, bitless bridles, natural hackamores, reins and ropes. We pride ourselves in using only the best quality marine-grade rope which is resistant to UV and salt and has a breaking resistance . We use only those knots specifically designed for use with horses.
VERM-X "natural control of intestinal hygiene" - a natural herbal wormer. Sellerie St Pierre is an approved supplier in France.
Verm-X is a 100% natural formulation that helps maintain all areas of intestinal hygiene whilst being gentle on the animal's gut and digestive system. Verm-X was initially launched for horses in 2002 in the UK. www.verm-x.com
GFS - supply a range of beautifully crafted saddles from synthetic materials. Genesis D (dressage) - part of a new range of multi-fit system saddle which allows you to change the width of your saddle to fit your horse whenever he changes shape, quickly and easily. This range of saddles really does bring synthetic saddles into the modern world.
RHINEGOLD horse and rider-wear is a range of superior clothing for you and your horse, including turnout rugs, stable quilts, fleeces, summer sheets, travel wear and jodhpurs and footwear. They are committed to using the finest materials and employing skilled craftsmen to create a range of excellent products. Using modern manufacturing techniques they can deliver excellence at a sensible price.
STS supply a wide range of general horse-wear at great prices. Their economy range is superb value for money.